Regular price
$25.00 USD
Sale price
$15.00 USD
Unit price
per
Sale
Sold out
These one-of-a-kind hemp D9 gummies contain 10mg hemp Delta-9 THC + 10mg CBD. Explore the uplifting and motivating feeling that Delta-9 THC has to offer!
D9 gummies are a fully legal hemp product under the parameters of the 2018 Hemp Farm Bill as they contain less than .3% delta-9 THC on a dry weight basis. Each gummy contains 10mg hemp delta-9 THC + 10mg CBD. Available in:

Guava Dragonfruit. Deliciously tantalizing combination of sweet, exotic fruity flavors.
Lemon Citrus. A strong citrus flavor blended into a lemony tang.
Sour Blueberry. Pucker up for a taste of wild berries and not-too-tart citrus fruit.

Ingredients: Sugar, Apple Pectin, Sodium Citrate, Water, Corn Syrup, Coconut Oil, Flavoring, Color, Citric Acid, Lecithin.
View full details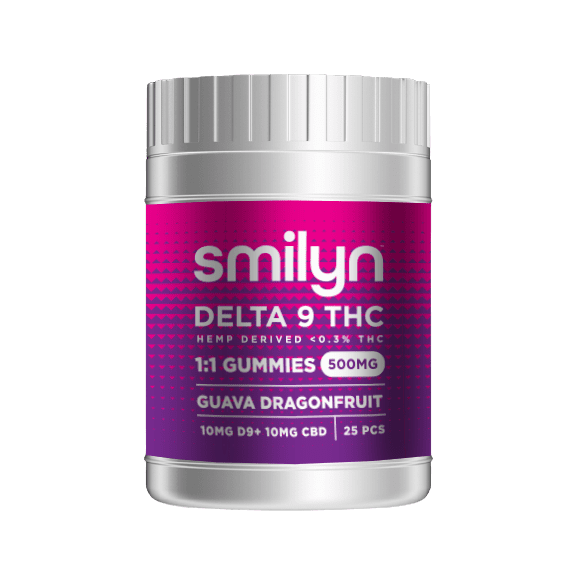 Free Shipping

ALWAYS FREE SHIPPING ON ANY ORDER OVER $300

***ADDITIONAL SHIPPING FEES APPLY TO BEVERAGE ORDERS***